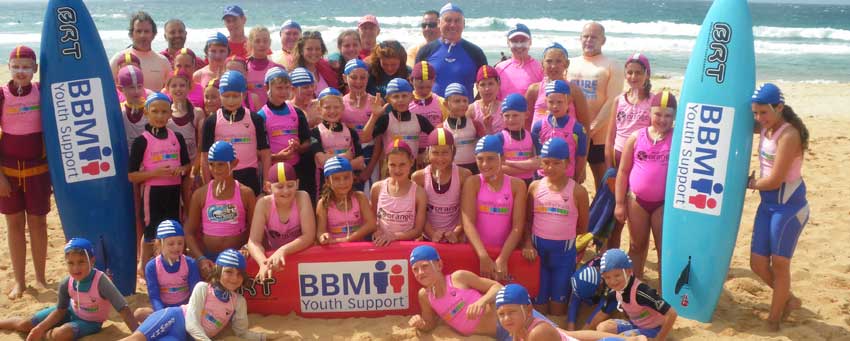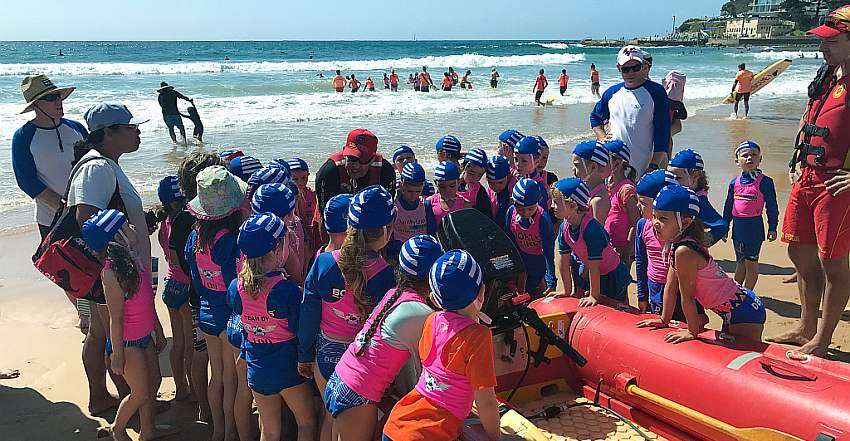 Nippers is a great family activity that is a lot of fun for kids and adults alike. Membership is from U6 to U14 years (U6 must turn 5 by 30th Sept 2019) and involves education, training and competition.
Our aim is to educate our children about surf safety and teach them life saving techniques. We try to wrap it in a whole lot of fun. Regular events include a beach sprint, relays, beach flags, swim, board and wade. All equipment is supplied but many families choose to buy their own boards to make unscheduled training easier. We hope that you and your family will enjoy being members of this club.
If at any time throughout the season you have a question, please feel free to approach any member of the Nippers Committee listed here

For more information view the 'Everything you Need to Know' about Nippers document.
(Last updated 06/08/2018, Revision 2018.1)
Nippers Registration 2019/2020 Season
The 2019/20 season will commence on Sunday 13th October 2019.
Marshaling is in front of the club at 8:45am – this is when you will receive the days briefing. Start time on the beach is 9am for all age groups with a finish time of approx 10:30 – 11:00am.
Our information and registration days are Sunday the 8th and 15th of September 2019 from 9am to 11am at Dee Why SLSC.
Registrations and renewals can also be completed online via the Surf Lifesaving Portal.
More info about renewing a membership is found on our membership renewals page.
A full list of fees is available on the Membership Fees page. A birth certificate or passport MUST be sighted for any new registrations.
At least one parent is required to be present during the nipper program and at least one parent join as a Nipper Parent to cover them for insurance and allow them use of the club communal rooms.

Nippers Age Groups & Preliminary Evaluations
In accordance with regulations from Sydney Northern Beaches Branch, a child must have turned 5 prior to 30 September of the year that they are eligible to join Nippers. Children are registered in the age group according to the age of the child on 30 September. For example, if your child is 11 on 30 September, the child will be in the Under 12's.
For safety and development reasons, junior activity participants in Under 8's and above shall complete a preliminary evaluation within the first 3 weeks of the season arranged by our Age Managers.
The 2019 preliminary evaluation swims will be held on Sunday the 15th and 22nd September from 2pm – 4pm at Pittwater House.
Nippers Proficiency
| Age on 30th Sept. | Age Group | Swim | Survival Float |
| --- | --- | --- | --- |
| 5 | Under 6 | N/A | N/A |
| 6 | Under 7 | N/A | N/A |
| 7 | Under 8 | 25m swim (any stroke) | 1 min |
| 8 | Under 9 | 25m swim (any stroke) | 1.5 min |
| 9 | Under 10 | 25m swim (freestyle) | 1.5 min |
| 10 | Under 11 | 50m swim (freestyle) | 1.5 min |
| 11 | Under 12 | 100m swim (freestyle) | 2 min |
| 12 | Under 13 | 150m swim (freestyle) | 2 min |
| 13 | Under 14 | 200m swim in less than 5min (freestyle) | 3 min |